Our Location
Kansas City... But Just West in Historic Bonner Springs
Local Amenities
oneEleven is for businesses who want to get just outside the hustle and bustle in a trendy, rustic, small-town atmosphere just minutes from downtown Kansas City. A 15 minute drive to downtown, or a 5 minute drive to The Legends, home of Sporting KC, Hollywood Casino and the Kansas Speedway, oneEleven is conveniently situated for:
Wyandotte, Johnson, Leavenworth and Douglas Counties
Lawrence
Shawnee
Leavenworth
Lenexa
Olathe
KCK
In Bonner Springs, there are several restaurants, bars, and quaint shops. Bonner Springs (yes, there are many natural springs in and around Bonner Springs) is one of the oldest cities in the state of Kansas, with first settlers establishing an outpost around 1812. Flourishing as an agricultural and farming area strategically located on the Kansas River, Bonner Springs today is a vibrant community of 7,000+ residents in a family and business friendly community.
With convenient access to I-70, I-435, K-32, K-10 and K-7, oneEleven is situated perfectly for easy access for you and your guests.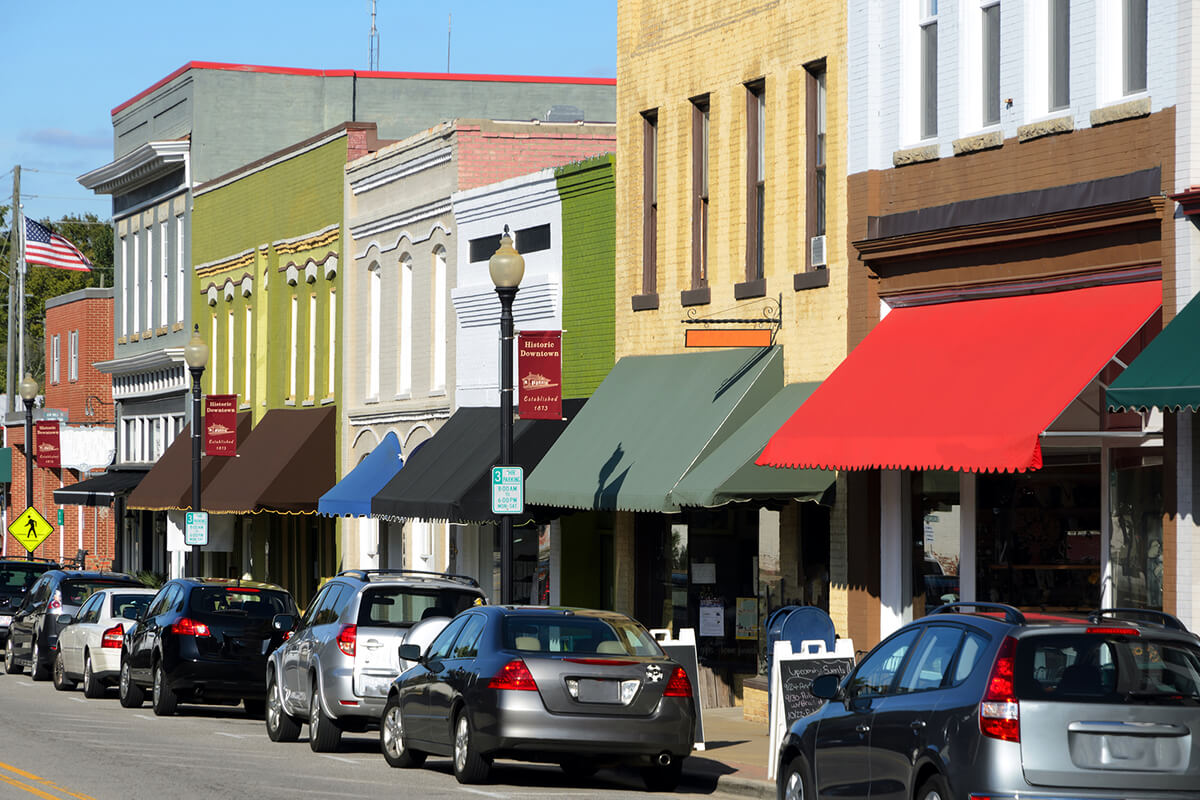 Parking
For many co-working spaces, parking can be expensive and painful. Not at oneEleven. With two convenient and free parking lots in front and behind oneEleven, you never have to worry about finding a spot. Well lit, these parking lots are a 15 seconds walk to oneEleven!